Dancing Pros Live
You pick the winner.
8 p.m. Thursday, Jan. 29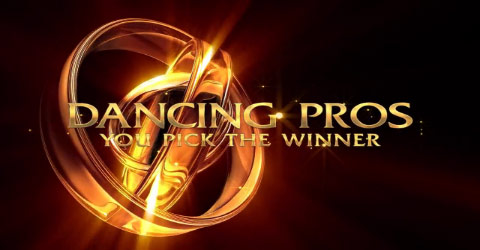 The world's finest dancers will battle it out on stage in DANCING PROS: LIVE!, and the audience will choose the winner! Starring "Dancing with the Stars" pros Karina Smirnoff, Chelsie Hightower and Edyta Sliwinska, this unforgettable live dancing competition is hosted by Alan Thicke, star of the hit TV show "Growing Pains."
For the first time together on stage, see professional dancers from "Dancing with the Stars," "So You Think You Can Dance" and dance champions from around the world compete with one another for top prize! Watch in awe as they perform a variety of dance styles including Cha-Cha, Waltz, Tango, Swing, Freestyle Samba and the Jitterbug. Using electronic voting remotes, the audience will become part of the show and vote for their favorite couple. Unlike reality TV shows, there is no waiting until next week for results; the winning couple is announced at the end of the show!
Prepare to be dazzled by amazing caliber celebrity and professional dancers, singers from "American Idol" or "The Voice," a glamorous set, stunning costumes, group numbers and unbelievable dance moves! From high voltage kicks to seductive strides, these famed competitors demand everyone's attention as they rival one another on the dance floor for a chance to win your vote!
"Dancing Pros: You Pick the Winner is a high-energy experience packed with top talent. Enjoy the wow!" -ABC News
"Top notch dancing from the best in the world and a live fan vote for the winner. If you like Dancing with the Stars you'll love the drama, excitement and unpredictability of Dancing Pros." -People Magazine
"Super talented dance masters go head to head." -WNVR, Chicago