Spencers: Theater of Illusion
You won't believe your eyes!
4 p.m. Sunday, April 19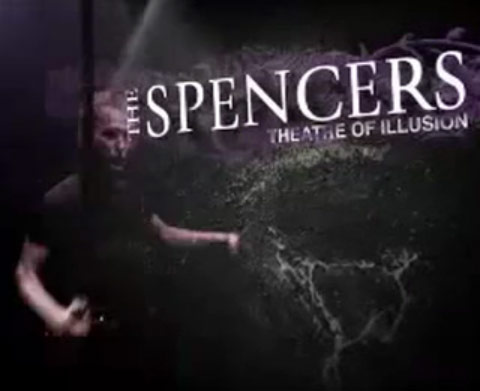 SPENCERS: THEATER OF ILLUSION is a unique fusion of magic and illusion, humor and mystery, and persona and personality. Standing in stark contrast to the traditional magic show, the production is not just a stage full of tricks used to fool people; it inspires viewers with a sense of wonder. By blending the theatrical elements of a Broadway-style production with the high energy of a rock concert, the Spencers take their audience on a journey to the brink of impossibility... and back again. Audience members don't simply watch the show, but are also invited to participate. Using magic like a storyteller uses words, the Spencers infuse this family-friendly production with a world of emotions, creating a world where nothing is impossible and anything can happen.
The Spencers have been described as "modern-day Houdinis" by the critics. The duo presents a large high-tech stage show that combines drama, comedy, romance and suspense with elaborate stage illusions. You won't believe your eyes!
The Spencers are the only artists in history to be named Performing Arts Entertainers of the Year for a record-breaking six consecutive years and have twice been named America's Best Entertainers.
"Magicians Kevin and Cindy Spencer reach beyond the realm of a magic show and into the world of theatrical spectacle." — Star-Telegram, Fort Worth, Texas