Yo-Yo Ma
Classical music's most celebrated artist.
7:30 p.m. Wednesday, Dec. 3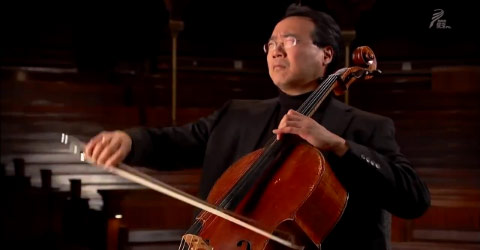 YO-YO MA's multifaceted career is testament to his continual search for new ways to communicate with audiences and to his personal desire for artistic growth and renewal. Whether performing new or familiar works from the cello repertoire, coming together with colleagues for chamber music, or exploring cultures and musical forms outside the Western classical tradition, Mr. Ma strives to find connections that stimulate the imagination.
YO-YO MA has received numerous awards, among them the Avery Fisher Prize (1978), the Glenn Gould Prize (1999), the National Medal of the Arts (2001), and the Presidential Medal of Freedom (2010). In 2011, Mr. Ma was recognized as a Kennedy Center Honoree. He has performed for eight American presidents, most recently at the invitation of President Obama on the occasion of the 56th Inaugural Ceremony.