Canceled: In The Mood
Cancellation
Patrons will be issued a refund for the ticket price, facility surcharge and tax to a valid credit card. To obtain a refund, patrons of "In The Mood" should call the McCain ticket office as soon as possible at 785-532-6428 during regular office hours, which are noon to 4 p.m. Tuesdays through Fridays.
A 1940's musical revue
7:30 p.m. Friday, March 6, 2020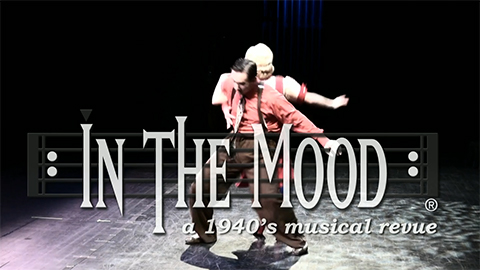 IN THE MOOD celebrates America's Greatest Generation through the music of Glenn Miller, Tommy Dorsey, Artie Shaw, Benny Goodman, Harry James, Erskine Hawkins, The Andrews Sisters, Frank Sinatra and other idols of the 1940s. IN THE MOOD takes a look at America's Swing Era, the last time when everyone listened and danced to the same style of music. It recreates defining moments from the 1930s/1940s — from the happy-go-lucky era before WWII – to the start of the war when thousands of our youth were going abroad to defend our freedoms — and longing for the end of the war when loved ones would be reunited. The famous LIFE MAGAZINE picture "The Kiss" by Alfred Eisenstaedt epitomized such a moment. The music arrangements of these American songs evoke powerful emotions even in people who were born decades after WWII. Swing Music inspired America with a vision for the future filled with hope, promise and prosperity. This music moved the Nation's SPIRIT and helped to sustain the nation's morale during World War II, arguably the pivotal event of the 20th Century.