Oak Ridge Boys: 2019 Christmas Tour
7:30 p.m. Sunday, Dec. 1, 2019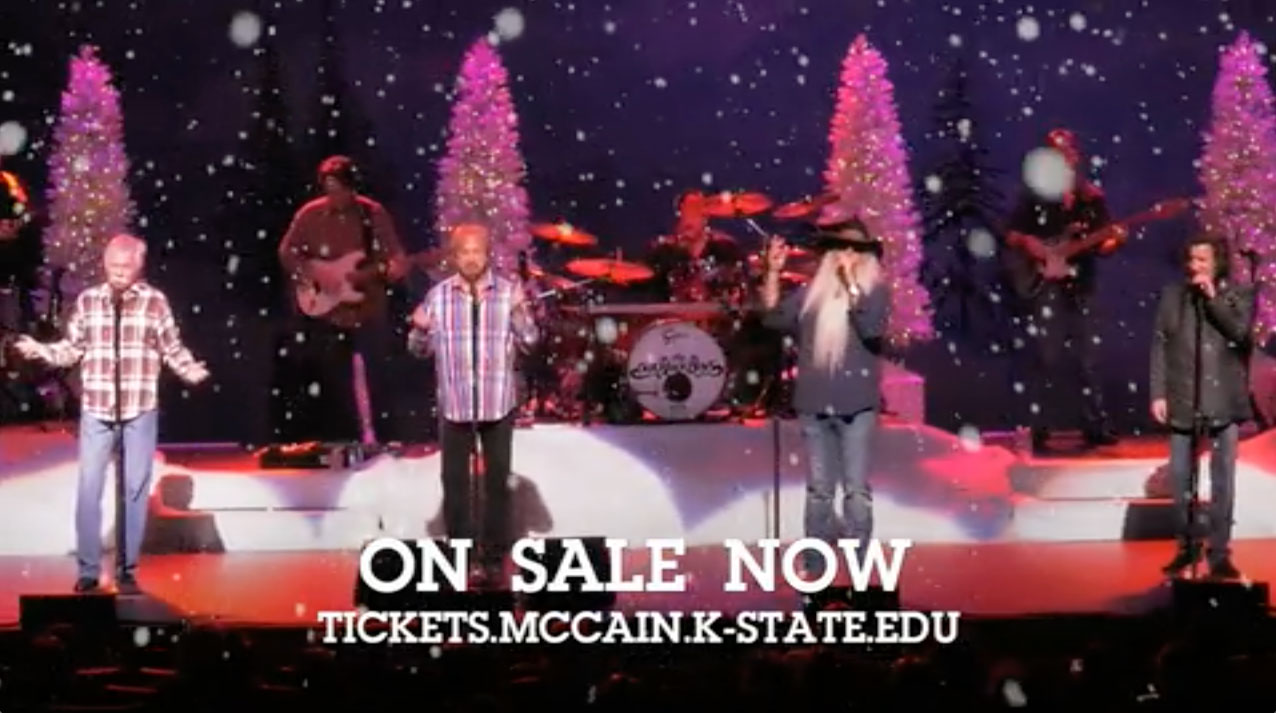 Theirs is one of the most distinctive and recognizable sounds in the music industry. The four-part harmonies and upbeat songs have garnered ACM awards and a host of other industry and fan accolades. Every time they step before an audience, the Oaks bring four decades of charted singles, and 50 years of tradition, to a stage show widely acknowledged as among the most exciting anywhere. And each remains as enthusiastic about the process as ever. The Oaks' high-energy stage show remains the heart and soul of what they do, and they refine it several times a year, striving to keep it fresh well into the future.
Ticket prices
Tickets are $89, $69, $59, $39, and $29, depending on where you sit.
K-State students and youth 18 and under are 50% off most seats.
All ticket prices and dates are subject to change.
Season tickets (7 or more shows) are on sale now by. Download the season ticket order form (pdf), call the box office, or stop McCain in person.
Season tickets are not available online.
Single tickets go on sale August 5 online at 10 a.m. and August 6 in person or by phone from noon to 4 pm.