Shaolin Warriors
Remarkable skill, stunning movement and death-defying martial-arts prowess.
7:30 p.m. Tuesday, March 14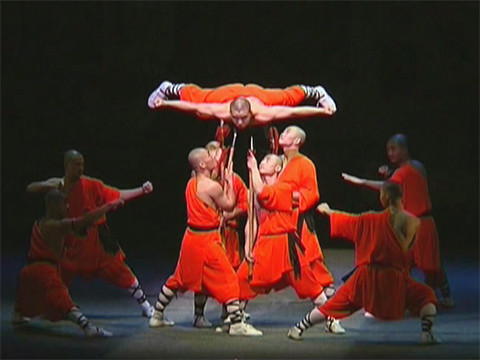 Representing over a thousand years of Chinese martial arts culture, Shaolin Warriors is a wildly popular theatrical experience performed by masters of Kung Fu. In this fully choreographed stage production, Shaolin Warriors brings the remarkable skill, stunning artistry and death-defying martial-arts prowess of more than 20 Kung Fu masters to stages throughout the world. Beginning at a very young age, the Kung Fu masters are trained in mental and physical disciplines, perfecting the art of hand-to-hand and weapons combat which allows them to perform unbelievable feats of athleticism that only seem possible in the movies. The production features many forms of Shaolin Kung Fu as well as a look at the daily life of the warriors and their Zen philosophy.
Shaolin Warriors has entertained more than one million people across the globe since 2000. The legend continues in 2016 when the Kung Fu masters bring their astonishing stunts to packed houses across North America to the delight of audiences of all ages.