2011-2012 McCain Conversations
"It Takes All Types of Tenors"
6:30 p.m., Wednesday, Dec. 7 – K-State Student Union Little Theatre
Dr. Reginald Pittman, Chair of the Voice Division – Kansas State University
Matthew, Daryl and James blend their unique voices in an eclectic mix of classical, folk, Irish and pop genres. The Celtic Tenors have diverse musical backgrounds that unite in an entertaining evening of contrasting musical styles and showmanship. Coffee and cookies provided.
---
"Mannheim Steamroller and the Promise of the New"
6:30 p.m., Tuesday, Dec. 13, K-State Union Little Theatre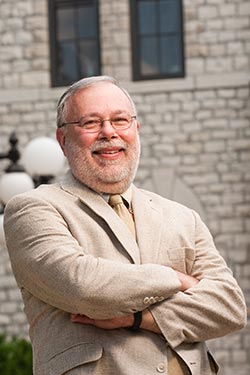 Dr. Alfred Cochran, Professor of Music and Director of Graduate Studies in the Department of Music – Kansas State University
This pre-concert talk will explore the origins of the Fresh Aire series of recordings, and the music they contain, including the phenomenally popular Christmas albums, and why they have had such a potent appeal to people the world over. Coffee and cookies provided.
---
"Historical and Stylistic Characteristics of Bach, Schumann, Chopin and Brahms"
6:30 p.m., Thurday, Jan. 26, McCain Auditorium Room 204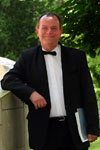 Dr. Slawomir Dobrzanski,Associate Professor of Piano/Chair of Keyboard Division – Kansas State University
Dr. Dobrzanski will discuss historical background and stylistic characteristics of J. S. Bach's Keyboard Partitas, Robert Schumann's programmatic miniatures from "Scenes from Childhood," as well as differences and commonalities in Fryderyk Chopin's and Johannes Brahms' lyrical writings for piano.
---
"The Genius of Doc from a Trumpeter's Perspective"
6:30 p.m., Sunday, Feb. 26, McCain Auditorium Room 204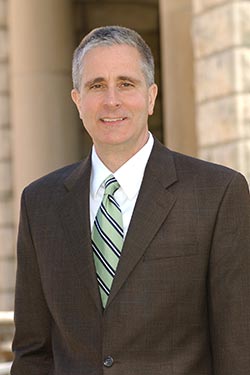 Dr. Gary Mortenson, Music Department Head – Kansas State University
For several generations of Americans "The Tonight Show Starring Johnny Carson" was a part of their nightly existence. The Tonight Show Band was led by perhaps the best known trumpet player of that same generation. Carl "Doc" Severinsen was an icon among musicians during his time with the show. Beyond that he was, without a doubt, one of the finest and most versatile musicians of his generation. In this pre-performance lecture, Gary Mortenson will talk about Doc from a trumpeter's perspective and also put into context what it was like to glimpse the genius of this musician as a young person growing up in suburban Chicago. Coffee and desserts provided.
---
"Found Objects, Creative Grooves"
6:30 p.m., Tuesday, Feb. 28,McCain Auditorium Room 204
Dr. Kurt Gartner, Professor of Percussion, Kansas State University
Look all around. . . and listen! Music is all around us, and STOMP has been finding it - and bringing it to us in new ways - since 1991. Conceived in the UK by Luke Cresswell and Steve McNicholas, STOMP has become an international sensation, creating theatrical spectacle out of everyday items and settings. Explore the music of lighters and trash cans with Kurt Gartner, KSU Professor of Music.
---
"Bloody Instructions: "Macbeth-Now and Then"
6:30 p.m., Friday, March 2, Beach Museum
Dr. Don Hedrick, Professor of English, Kansas State University
"The time has been/ That, when the brains were out, the man would die,/ And there an end," laments Macbeth about modern murder. Is Shakespeare the timeless literary bard moralizing against murderous ambition, or is he the father of our explosion of entertainment violence, gore, and zombies? Or is he both? Coffee and desserts provided.
---
"The Creative Spark that Spawned Pilobolus"
6:30 p.m., Tuesday, April 24, Beach Museum
David Ollington, Instructor of Dance – Kansas State University
In 1970, Alison Becker Chase took on a job teaching dance at Dartmouth College, having just completed a master's degree in Dance from the University of California at Los Angeles. Dartmouth at the time was a men's school; she taught dance to young men who had never been exposed to the art form. She made the choice to expose them to improvisation and choreography rather than dance technique; she knew she couldn't teach them as she would more experienced dancers. Her unique approach to this class stands as one of the most significant events in the history of art of dance, because the spark of creativity she ignited in her students became the dance company Pilobolus, now an internationally-acclaimed institution of creativity, ingenuity, and physical theatre. Using video and dialogue, David Ollington will examine the roots of this innovative troupe.