A Canadian Brass Christmas
Wednesday, Dec. 8 | 7:30 pm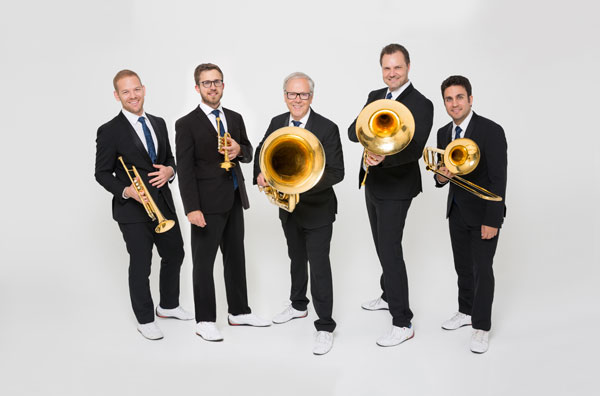 The game-changing Canadian Brass has performed in virtually every major concert hall in the world, been seen by hundreds of millions of people on television, sold 2 million of its approximately 100 albums worldwide, and contributed nearly 600 new works and arrangements to the brass quintet repertoire. Renowned for genre-bending versatility and joyous performances, the award-winning Brass is almost single-handedly responsible for elevating the art of the brass quintet to what it is today.
Now he world's most famous brass group returns to McCain Auditorium, this time for an evening of holiday favorites! From renaissance and baroque music to Dixieland, ragtime and Broadway show tunes, enjoy a musical showcase of holiday cheer by this virtuosic ensemble.
If you have any questions, please email mccain@k-state.edu.
McCain Auditorium will follow K-State's guidelines for COVID-19 health and safety procedures that are in place on the date of each performance. For more information visit the COVID-19 website.