The Intergalactic Nemesis Live-Action Graphic Novel Book One: Target Earth
A mash-up of radio theater and comic book adventure.
7:30 p.m., Wednesday, Sept. 18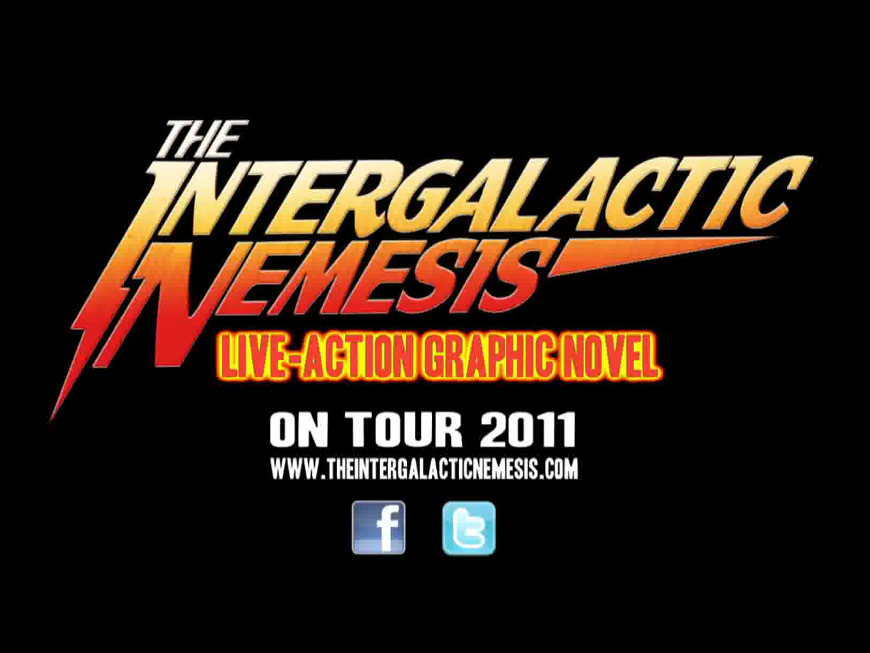 Inspired by "Raiders of the Lost Ark," "Star Wars" and the pulp serials of the 1930s, "The Intergalactic Nemesis" is a treat for the kid in everyone. "The Intergalactic Nemesis" is a one-of-a-kind mash-up of radio drama and comic book adventure. Three actors voice dozens of characters, a Foley artist creates hundreds of sound effects, a keyboardist performs a score while more than 1,250 individual, full-color, hand-drawn, high-resolution, blow-your-mind comic book images are projected on an enormous screen. The year is 1933. Are you ready for the adventure?
At the very moment that Pulitzer Prize-winning reporter Molly Sloan and her intrepid assistant Timmy Mendez find their story on international pelt smuggling at a dead end, their contact is assassinated right before their eyes. Yes, Molly and Timmy have stumbled upon the story of the century: an impending invasion of sludge monsters from the planet Zygon.
"Pitch-perfect...totally nuts and a ton of fun! Do not miss it!" — The Austinist